How to host on Airbnb like a Jedi.
Updated: Dec 29, 2022
Everything you need to know about being an Airbnb Jedi Master super host.
There are quite a few guides on hosting online.
But very few of them actually tell you what to do. I can't promise that after reading them that you will actually want to be a host anymore.
But this ultimate guide is a no-nonsense rundown of the realities of being a host.
So if you're now reading this it's likely you are falling into 1 of 2 camps.
Either you haven't started your journey and are looking for a pep talk.
Or you are a hardened host and shell of a human that has been battered and bruised by the gods of Airbnb.
It's unlikely you are absolutely bossing your Airbnb game.
Why do people fail in the world of Airbnb?
Well, the main reason is that to be good at Airbnb you need to do a lot of things well and consistently. Both the day-to-day operational side as well as the online side of the job.
And it catches people out and doesn't really ever stop.
24/7...365....You get the message.
Running a hospitality business single-handedly was never going to be a walk in the park.
Don't get me wrong, you don't have to be a rocket scientist to get it right. But it is a business.
And you need to treat it that way.
Just follow these 5 steps. And then read the longer more in-depth guide with about 100 steps and you will be golden. Click the link below for the full 10,000-word bible.


If I have read this guide it would have saved me Weeks of tortuous pain and many thousands of pounds.
So these are the top 5 things you are going to need to brush up on to be a successful host on Airbnb.
#1: How to get started and planning
#2: Getting your property ready
#3: Airbnb SEO and listing
#4: Revenue Management
#5: Day-to-day success
#1: Getting Started and Planning
I think at the beginning you need to be realistic about what kind of host you are likely to be.
How passive does your additional income need to be?
Is the property a side hustle or a full-time money spinner?
And realistically how much do you want to do yourself? Do you have a granny annexe and are happy to clean it twice a week? Or do you plan to use a co-host, linen service and cleaning firm and put your feet up and get away for the weekend?
Is the property a side hustle or a full-time money spinner?
You can make 60% more by fully managing everything from the cleaning to the washing. But this takes time. On average 2 hours per clean and 2 loads of laundry per checkout.
If you start to get highly occupied then these hours start to add up.
Before our team and business developed, we managed everything ourselves. Before realizing that our little washing machine was going to have a seizure. Along with my wife.
Next, you need to understand what kind of hot property you working with.
Who is your target market? And how does your property align with that demographic? What is going to differentiate your property online?
Research is really important.
Is there a demand for short-term accommodation in your area?
What are the local attractions, employers, hospitals, and hotels? What is going to bring the punters to the door? Are you a tourism hotspot, a holiday retreat or a city break?
Next start you look at your local competitive area and get a feel for the market on Airbnb.
You need to check out the top 5 local places and research them in depth.
How busy are they?

How professional are the listings?

What standards are they?

What price are they?

Are they professional hosts?
If there is low demand, then is there a real market or is this because they are not doing a great job?
In most cities, there is significant demand but this is competitive so how can you win?
All of this info should help you decide your average nightly, and how busy you are likely to be.
Now you need to build a simple business plan with costs to set up, run and operate your Airbnb.
#2: Getting your place ready.
Your next job is to create the product that you are selling online.
My general rule of thumb here is to build the best product that you can realistically for the ROI that you are looking to make.
It doesn't matter how good your photos, SEO and pricing are if your home is fugly.
And demand issues always hit the nicest properties last.
Firstly start with the amenities that really make a difference.
More beds equal more searches.
Is there is enough furniture, seating and table space for the number of guests that are staying?
Parking and security are important so prioritise that as well.
Make sure you have a fully equipped kitchen, Modern TV and Fast internet.
And that your place is clean. I mean gleaming super host clean.
Next, you need to Jazz the place up. Come up with a look you are going for.
And try to stick with that. A couple of accent colours to tie it together.
My experience is that you can really elevate a home with a little design flair. Less is more.
And that 80% of the result is the soft furnishing at the end. Which you can do pretty cost effectively with stores like https://www.homesense.com/home
Matching pillows and blankets in a consistent theme.
For a full list of everything, you should have it right here by room in Excell.
#3: Airbnb SEO and Listing


So I think this is the bit that other people get the most wrong on Airbnb as it requires a level of understanding of how SEO works. How Search works and how you can improve your impressions and ranking. It is a little technical and for the non-technical Hosts out there could feel scary.
But don't worry I have got you!
In order to rank well, you need to do the following;
Fully fill out your profile and listing.

Every box and Tick.

Get 5* reviews quick.

Use Instant Book

Price competitively

Be active in updating your profile.

Be responsive to messaging and enquiries.

DO NOT CANCEL

Get booked early and frequently.
All of the above tells the Airbnb interest algorithm that you are interested and therefore they will push your listing. It makes sense that if your going to get booked and are popular Airbnb will show you to everyone so they make more money.
Run test searches for days you are free to see where you rank in search.
My tip here is that you want to appear in as many different searches as possible.
More searches = More Bookings = More interest.
#4: Revenue Management
This is where professional hosts have a distinct advantage over the second homer.
Revenue management is about how to get to maximum bang for your buck out of the available occupancy you have.
Now you can do all of this manually for 1 property but honestly, I think the tools out there for pricing management like https://www.usewheelhouse.com/ Are a no-brainer. Being able to constantly reactive to demand and pricing to bleed the most out of your listing will add 30% to your revenue.
The general rules are thus;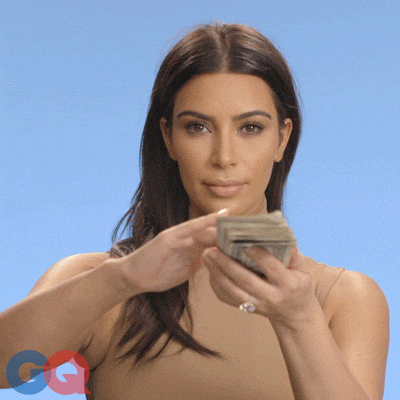 Increase your average stay lengths

Increase your Time to Booking

Reduce gap days

Discount gap days to achieve max occupancy.

Avoid short last-minute stays.
There are a few levers that you pull in Airbnb to achieve this.
Minimum stays

Long term discounts

Last minute discounts

Gap day rates.
#5: Day-to-day success
So let's say that you have nailed steps 1 - 4. Congrats. But you don't win any medals for 1 week of success. To be a super host you have to stand the test of time.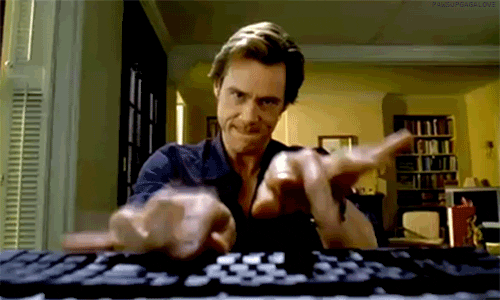 This is where the grind kicks in.
You have to maintain standards across cleaning, laundry, guest management and so on. If you are turning over your house 4 times per week this can get overwhelming. And it only takes 1 poor review to tank your listing in search.
One good alternative option is to use an Airbnb management company to help with the day-to-day grind of delivering your Airbnb. you can expect to pay anywhere from 10 to 20% per month but experienced co-hosts should significantly increase your Revenue and reduce any operational logistics involved in hosting.
Airbnb is awesome but not passive. Give it a try and see how you get on.
And then call guested.io
Click the link below for the full mega-guide.